Brake Repair, Service & Testing By Certified Master Technicians!
Looking for a reliable and experienced repair shop to help you fix your vehicle's brake problems? Look no further than our expert team at Kindred Automotive. With years of experience in the automotive industry, we have provided high-quality brake repair services to countless drivers in the Indian Trail, NC area.
Our knowledgeable technicians use the latest tools and techniques to accurately diagnose and repair any issues impacting your vehicle's brakes. From brake pads and rotors to calipers and drums, we can handle it all. Our technicians regularly tackle everything from replacing brake pads to ABS warning light testing and even brake module reprogramming.
If you're looking for brake repair, trust the experts at Kindred Auto to get your brakes back in top working condition. We are family owned and back up all brake repairs with our 3 year, 36,000 mile TechNet nationwide warranty. Schedule your appointment today!
Regular Brake Services
Brake Pad Replacement
Brake Rotor Replacement
Brake Drum Replacement
Free Brake Pad Wear Inspections
Brake Pad Sensors
Electronic Parking Brakes
Reset Brake Pad Warning Messages
Brake Problem Diagnostics
Shaking or Vibration When Braking
Brake Noise & Brake Squeal
Spongy Brake Pedal
Brake Fade or Loss of Braking
ABS / Brake Warning Lights
Parking Brake Won't Hold
Brakes Dragging / Won't Release
Brake Repairs
Custom Brake Lines Made / Rusty Brake Lines
Brake Hoses Replaced / Brake Lines Replaced
Brake Master Cylinder / Brake Caliper Replacement
Wheel Sensors Repaired / Replaced
ABS Module Replaced / Reprogrammed
ABS Hydraulic Control Unit Replaced / Serviced
Euro, Import & Domestic – Full Service Brake Repair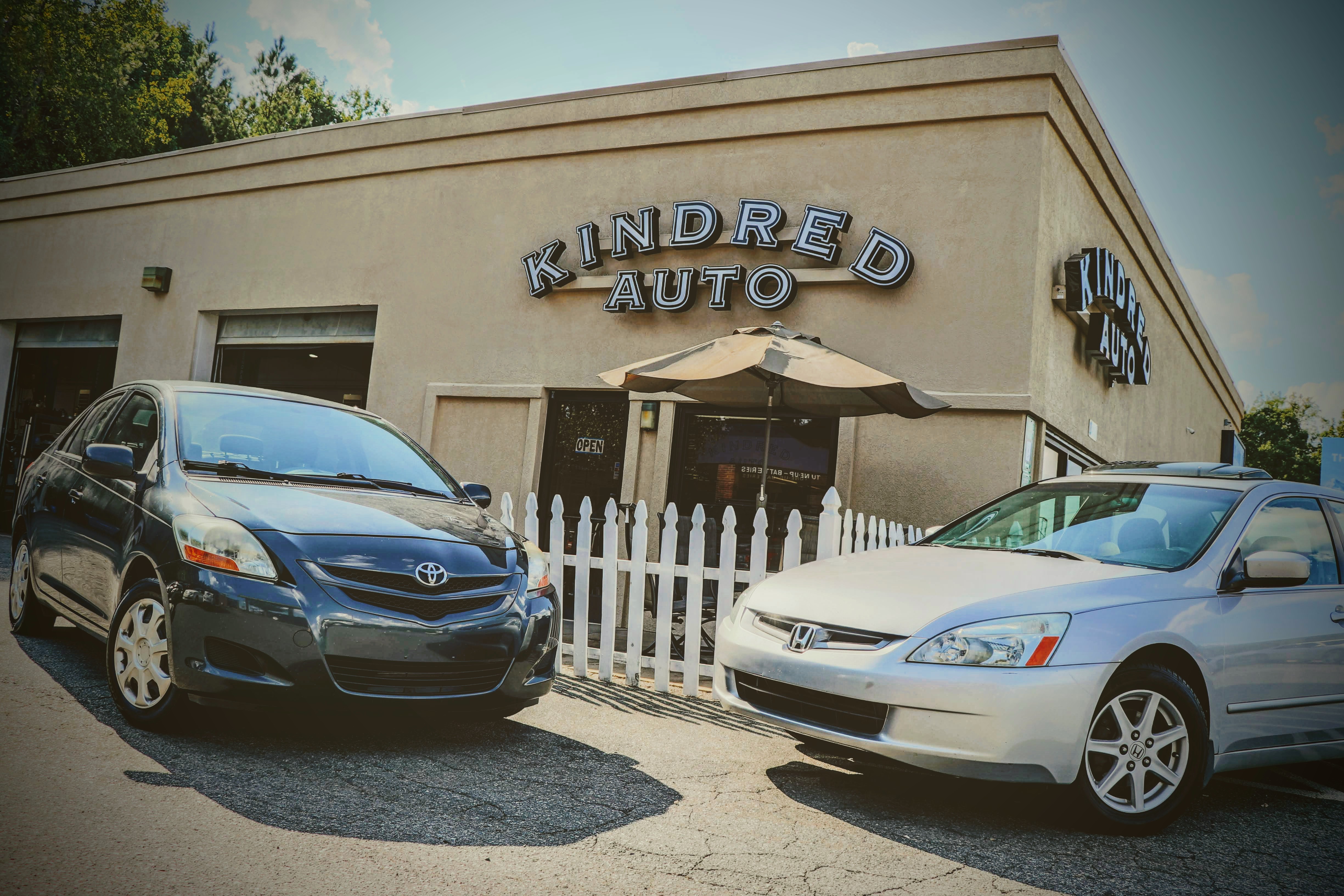 Courtesy Loaner Cars
Don't let an oil change or car repair disrupt your day ever again. Take one of our free loaner vehicles and you'll never have to wait for car service. We'll even send you pictures and notes from your service so you'll never miss a thing!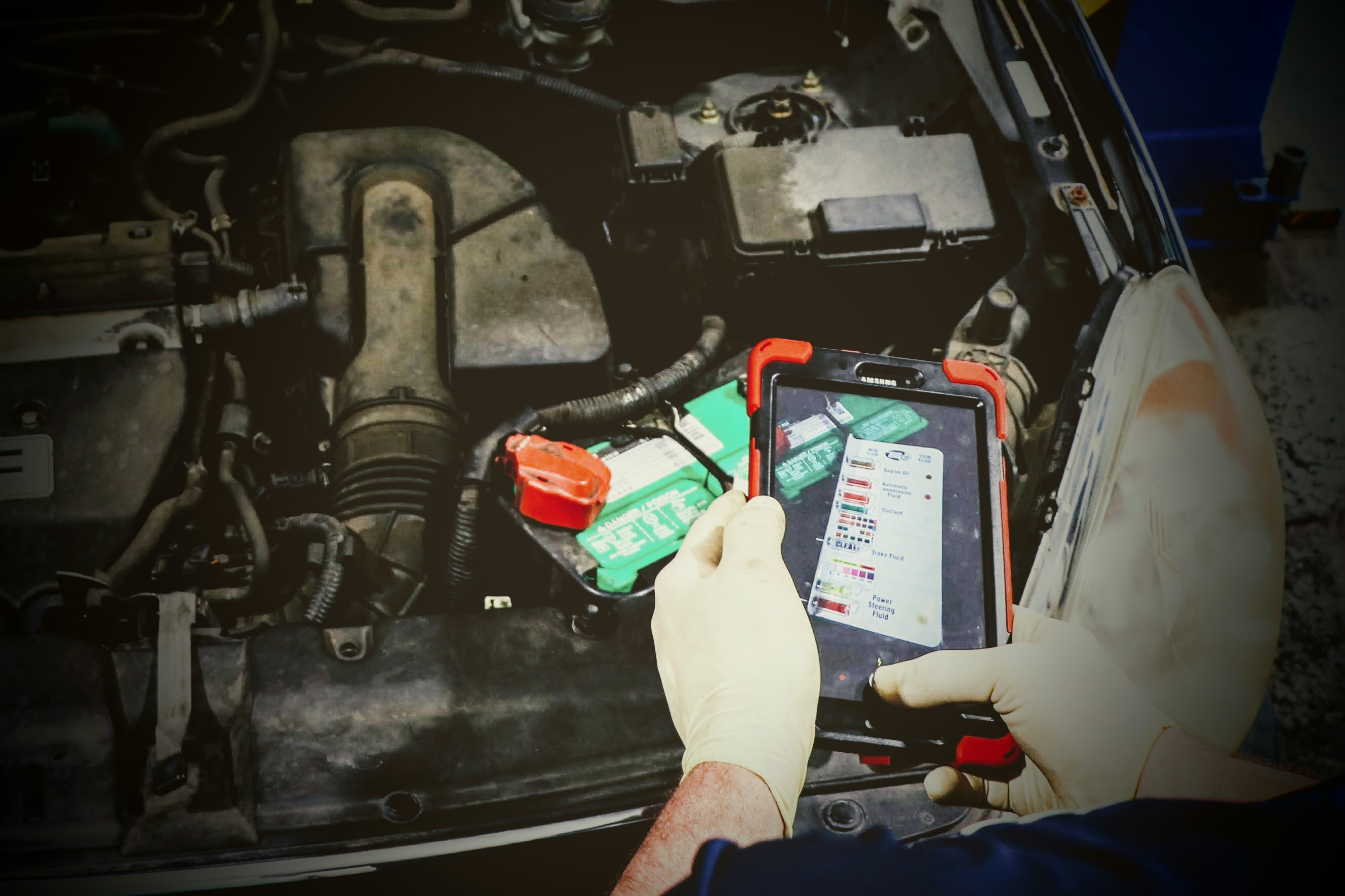 Digital Inspections
We use a unique digital inspection system to give you a complete look at your vehicle, and a better understanding of service recommendations. Your report is sent by text and email, can be shared with anyone you choose and is saved for your records.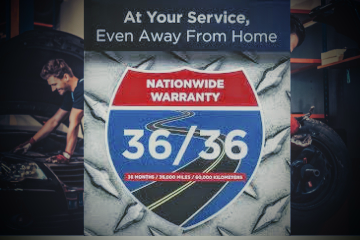 3 Year Nationwide Warranty
We will always be there for you, even if you're out of town. Our 3 year warranty follows you nationwide and is triple what even the dealers offer. That's how much we care!
Some of Our Other Services...
How Can We Serve You?
What Your Neighbors Say About Us...
Ashley L.
Unmatched Customer Service
★★★★★
Highly recommend Christian Family Automotive for your car repair needs. It is refreshing to find a shop that truly cares about its customers and does not try to take advantage. As a woman, I am often worried that I am being over charged or told there are repairs that don't really need to be done. At Christian Family Auto, I do not have to worry about this. They take the time to thoroughly explain the issues and make recommendations on what needs to be fixed immediately vs what can wait. There was one repair that I was unfamiliar with, so Robert took the time to walk me through what it was and how it impacted the car. Their level of customer service is unmatched!
Sally O'Neill
Flexible Scheduling
★★★★★
Great business! I scheduled a pre-purchase inspection and they were able to accommodate my schedule just a few days in advance. The dealership did not have my car ready at the scheduled time and Kindred was extremely flexible with changing my appointment time twice and when I arrived late, they still got me right in (and it was New Years Eve). They performed a top notch thorough inspection in about 1hr and charged a competitive price of $80. They immediately texted me a detailed report of the inspection findings along with photos. I was able to make an informed decision before I decided to purchase the car. They were all professional, friendly, accommodating and knowledgeable. I would definitely recommend Kindred. I live out of town but if I was local, I would use their services regularly!
Jer Kem
Reasonable Pricing
★★★★★
Rob and his team have serviced our 3 vehicles over the last few years. We moved to SC from MD several years ago. I had a pretty reliable mechanic there but needed one close by. Looking for a mechanic we could trust was not easy. We did a Google search and came across Christian Family Auto, now Kindred Auto, and we couldn't have discovered a better mechanic to work with. We had a Solara, Jeep Liberty and a Lexus is250c. They have serviced all 3. Their pricing I found reasonable and the service above par. Good business to deal with.
Did We Mention
We Really Love Cars?
Mon. – Fri: 8am to 6pm
Sat & Sun: Closed