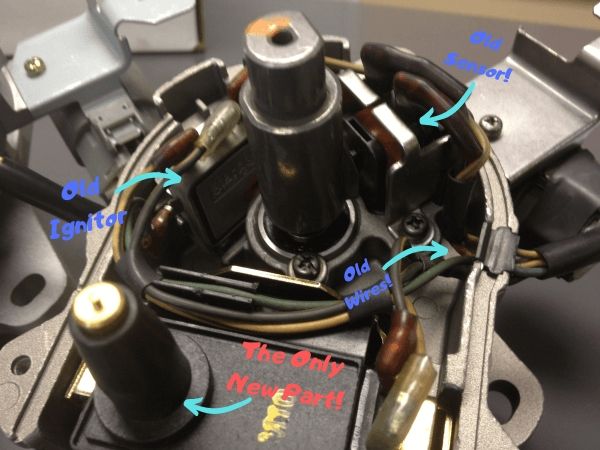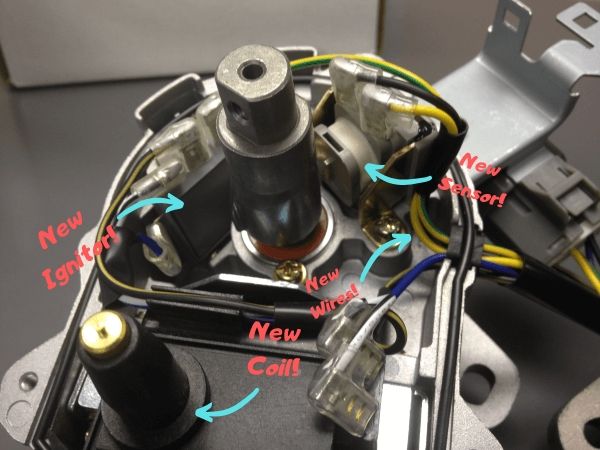 Here at Kindred Automotive in Indian Trail, NC we know that a quality auto repair requires quality parts. We back up nearly all auto repairs with our 3 year-36,000 mile nationwide warranty. This puts the pressure on us to deliver a solid repair that will last so you don't have to deal with it ever again.
Most auto repair shops won't give you an extended warranty and even dealerships won't back up their repair past 1 year, and they're using "factory parts".
What people may not know about fixing their broken car is how difficult it can be to know where that starter, alternator, or engine computer is coming from. Parts in a box from one company can often be manufactured by someone completely different. Here's how it works…
Company A makes starters and has a great reputation in the industry. Company A can't make a starter for every car ever built but they want to offer full coverage so they purchase the starters they don't make from Company B and put them in a Company A's box. The average person has no idea when they open the box from Company A that it wasn't actually a product Company A built. Only small marks on the part would ever give you clues.
Another scenario you see in our industry is Company C. Company C has a great name and they make lots of different types of parts, Starters, Alternators, Distributors, Fuel Pumps, etc. Company C advertising on TV and you ask for parts made by Company C by name when looking for repairs.
It turns out, Company C doesn't actually make any parts to repair you car! They purchase from dozens of manufacturers and put them into a Company C box.
The problem is when Company C changes who they buy parts from.  Suddenly the best parts in the industry turn in to cheap Chinese imports that won't last 6 months. It turns out, knowing what's actually in the box is rather difficult!
At Kindred Automotive, we spend extensive time with our vendors finding out exactly what is in the boxes we purchase. Where they are made and which company actually made them. Kindred Automotive in Indian Trail, NC doesn't just buy from one source like most auto repair shops and mechanics, but from 5 large companies and dozens of smaller suppliers. This extra work ensures the best parts are available regardless of the car repairs required.
Many of these are the same companies that dealers buy their parts from! All this ensures we can offer the best warranty and the best possible repairs for our customers, at a fair price!
Here's one we ran into just recently. We ordered a remanufactured distributor from a very good company with a very good reputation. What arrived was a generic box with "made in Taiwan" stamped on the side. After opening the box we found the "remanufactured" part was mostly old parts. Notice in the picture the old, burnt and discolored wires. We also found the igniter and pickup sensor were the original parts. Only the coil had been changed. If we used this part I promise the customer would have been back in 6 months with another failure.
The thing is, both of these are listed as "remanufactured" parts, both were the same price, and both had the same warranty. Only one would have outlasted the car. The parts your repair shop uses DO matter. In this case there wasn't even a difference in price. In most cases, the difference between a quality part built to last, and a cheap knock-off is usually minor, especially when compared to the cost of doing the repair over again a year down the road. It's not hard to understand why so many garages and mechanics don't offer the same 3 year warranty as Kindred Automotive.
So when you're looking for quality auto repair near Indian Trail, NC consider Kindred Automotive. If you need brakes, starters, distributors, alternators, or just a maintenance services like a simple oil change, we have the best technicians and the best parts available, and always at a fair price.